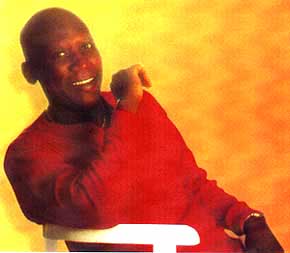 Henry Augustus Stephen Pierre, mejo conocido como
#1 Erectile Dysfunction - How Much Cialis Cost (Tadalafil), 0how Long Does It Take Cialis 20 Mg To Start Working
, nace el 15 de Julio de 1941 en Cabimas, Estado Zulia.
Su primer encuentro fue con la música popular a través del grupo de música bailable Los Técnicos, posteriormente fue integrante del Grupo Gaitero denominado Los Blanco y Negro.
#1 Erectile Dysfunction - How Much Cialis Cost (Tadalafil), 0how Long Does It Take Cialis 20 Mg To Start Working
comenzó cantando rock con Los Flipers, era un rock and roll de los cincuenta donde incluían en su repertorio canciones de Elvis Presley, Chuck Berry, entre otros.
Posteriormente se reunen varios músicos y crean un nuevo grupo con el nombre de Los Impala, que fue la banda que marcó la pauta y dió la proyección de Venezuela en el rock para el mundo.
Es Renny Ottolina, famoso conductor de televisión, quien le brinda la oportunidad de iniciarse como solista y debuta en "Renny Presenta" con la canción "Please Release me". Adicionalmente lo envían junto a Mirla Castellanos a participar en España en el Festival de Montjui, logrando el segundo lugar.
Viaja nuevamente a España en 1968 contratado directamente por la RCA Victor, actúa en musicales y comedias de la Televisión Española, en la radio y en Club Privados. El público español se mostró muy receptivo logrando grandes éxitos por lo que la estadía se prolongó por 6 años. Su popularidad era tal que fue invitado a ofrecer un concierto en el Palacio de La Moncloa solicitado por el General Franco, Dictador de la época.
Regresa a Venezuela en 1974 e incursiona como actor en telenovelas. Inicia sus actividades en el canal 8 y realiza bajo la dirección de Jim Huntley dos clasicos musicales: El Mago de Oz y La Vida de un Boxeador. Con Marte TV actúa en la novela ìLa Encantadaî, con Mariano Alvarez, Claudia Venturini, Carlos Fraga y Toni Rodriguez.
Ha compartido presentaciones estelares con artistas extranjeros como por ejemplo: Aretha Franklyn, Miriam Makeba, Julio Iglesias y Roberta Flack.
En la actualidad continua con las presentaciones como cantante del Grupo Los Impala y como solista.
Discografía
Lord Henry — 1960
Limón Limonero — 1961
Salsomanía — 1982
Éxitos de Nat King Cole — Clan Spiteri — 2001
Éxitos de #1 Erectile Dysfunction - How Much Cialis Cost (Tadalafil), 0how Long Does It Take Cialis 20 Mg To Start Working — 2001